I really love these cute dolls, Since a child I love stuffed toys and loves to collect them. Since I became a KPOP fan, I've started to get these dolls whenever I can.
My KPOP Biases are BAP Himchan, Infinite Sung Gyu, Highlight's Dong Woon, iKON's Jinhwan, and GOT7 Jin Young.
So my dolls are basically from these groups. ;)
These are fangoods, except for Jin Young's GOTOON Doll. The Matoki dolls are official Santa versions too.
I love dressing them up as well. :) These doll's clothes are more expensive than my shirts!
So for the 2nd version of GOT7 dolls, i bought JJProject. :P JB and Jin Young's Doll.
The version 2 is much larger than the first one. Also regardless if they are official or not (fan produced) these dolls almost costs the same! about 30 to 40USD each.
These Korean doll makers are really good, they are able to capture the idol's personality through these dolls, and you can actually tell which one is which. Like, this is called Oguchan Doll for BAP Himchan. The doll looked spaced out as Himchan was mostly. (Haaa this doll stressed me out the most because the group order for this was a disaster, the Philippine GO manager ran away with our money!!!)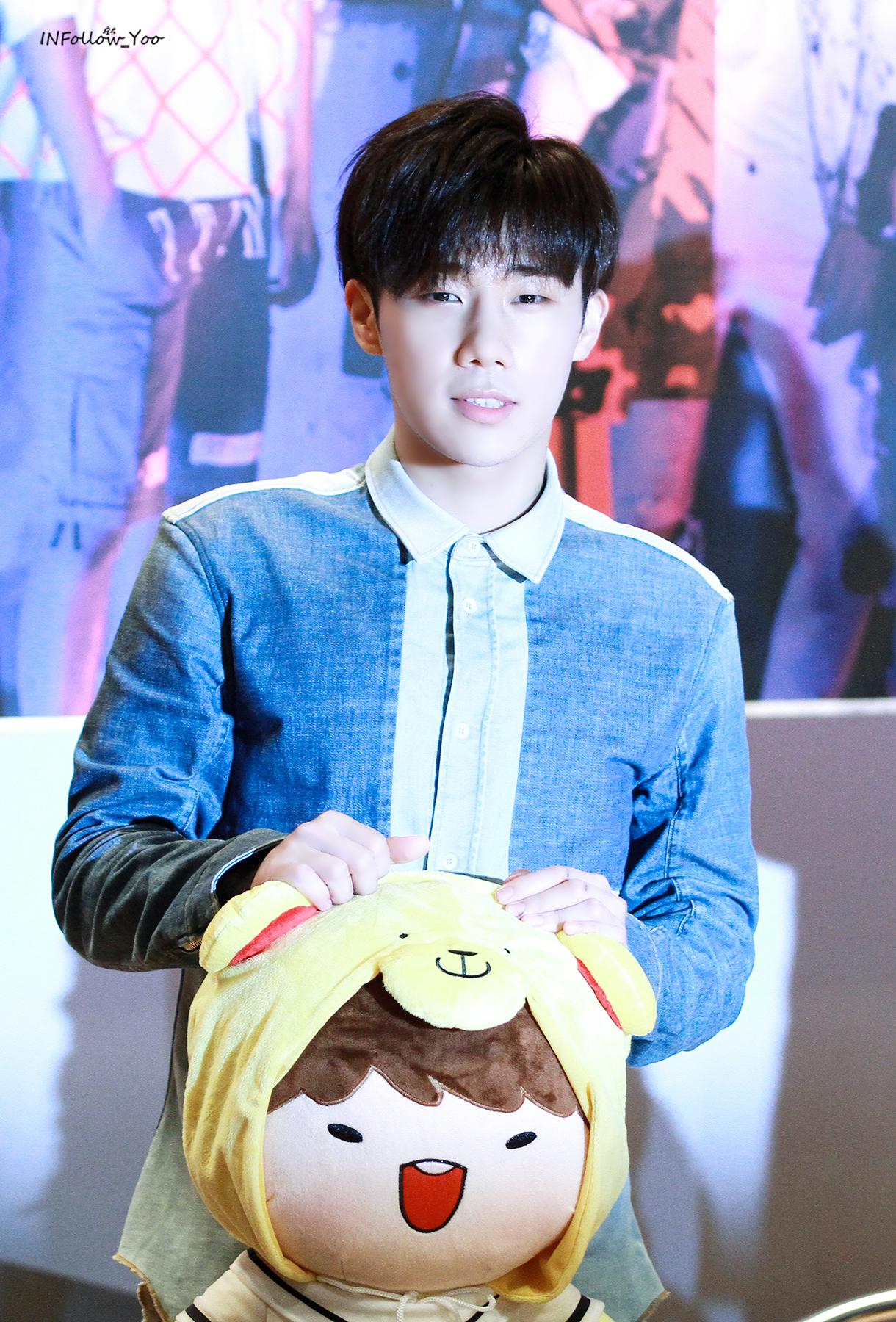 Okay, So i also got a couple of Infinite Dolls, Myungsoo's LKitten Kim doll, Woo Hyun's Nam Seon Bae, and Dong Woo's Dongvee Doll and my Favorite Poohgyu Doll, which is quite famous among inspirits because Gyu actually held one during Infinite concert. Even Myungsoo held one and was quite laughing at it because it has no eyes! hehe Inspirits did really good teasing Gyu with this doll and this doll's price sure went up as we all went crazy looking for one.
For Highlight, Here is the Dong Woon Doll, with purple eyes because that is basically his color! :D
More on Infinite, Here are some more dolls of Kyu.
Airport Kyu Doll
This one is called Brownie Kyu Doll. =) Below, is a pillow of Himchan's. All official Concert Goods. =)
An Official Dadamato Doll, Jong Up's - the only one i could get my hands on for the non Christmas version. hehe
A plushie of Sung Gyu's fansite called In The Snow and official Tatsmato mini doll version